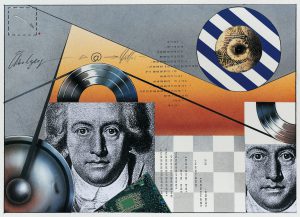 With his wide experience, extensive knowledge, and valuable international contacts, Dr. Heinrich Rees, Managing Partner, personally backs the performance of Dr. Rees Management Consulting. Clients will directly and continually benefit from his proficiency.
During his 20 years in the industry, Dr. Rees has gained managerial experience and practical knowledge in various large and broadly diversified companies. In addition, he has more than 20 years of consulting experience in the SME sector. Thus he has been able to establish a network of excellent contacts throughout Europe, North America and Japan. His wide and yet thorough knowledge of markets, sectors and technologies, enables him to tackle challenging new projects quickly and efficiently.
In most cases Dr. Rees will personally carry out consulting services; for large-scale projects he will secure support by competent, experienced, and reliable collaborators. Generally, no more than two or three concurrent mandates will be accepted, depending on the nature and size of the individual assignment. In order to handle extraordinarily extensive projects, Dr. Rees Management Consulting may even, for a limited period of time, work exclusively on behalf of one single client. In any case expert and efficient advisory service will be guaranteed.